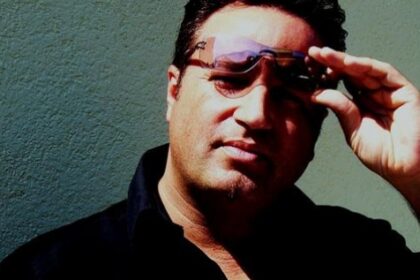 He is definitely nobody who spins just a prepared dj-set.
Manfred L. alias "Steve Robelle" started his career as a Dj already more then a decade ago in different clubs and discotheques all around Austria and South-Germany. While his work he has always kept an eye on the different vibrations of the crowd and so he learned quickly how to create atmosphere and how to move people, make them dance and make them happy. He is definitely nobody who spins just a prepared dj-set, but much more he is looking for the individual situation on each event to create the best possible set for his crowd.
His favourite style is house music mixed up with electronica. Steve designates himself – The prophet of good mood – and this spark always jumps over to his audience. He had played already at many different international celebrities events though he is working as a Deejay in Austria's most famous clubs EMPIRE in Linz and Vienna.
There he spun with international artists such as Tiesto, Bob Sinclar, David Guetta, Boy George, Antoine Clamaran, Mauro Picotto, Tom Novy, Tomcraft, David Morales, Milk & Sugar, Pippi, Robbie Rivera, Steve Lawler, Eric Prydz and many more. …. Since 2006 he is also very successful with his own production. Together with his co-producer Christoph Trücher from Orange Music Studios in Vienna, he is permanently working on new tunes. One conclusion was "FuckinHouses" and their first release FEELINGS which became a worldwide anthem and great feedback from Djs all over the world.
Together with Christoph he also found "Orange Allstars" and they produced the massive track AFTERHOURS CLUB which was on top of numerous charts, for instance on MTV, Viva or music&more and changed every club into a Hells Kitchen!
The next release on Fuckin' House called MAD LOVE got also great feedbacks. As another project he worked with Italy's No. 1 Dj Gabry Ponte which whom he produce the single called "Gabry Ponte vs. Steve Robelle – DANCE AND LOVE".
Presently Steve is working on some new hot tracks. So stay tuned and be prepared for upcoming news. Get out of every days life and amuse yourself.
© Steve Robelle